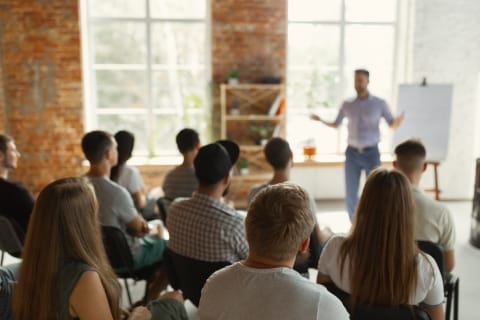 The Forgetting Curve is one of the more challenging obstacles successful Learning & Development (L&D) programs need to address. After developing or leading brilliant workshops and courses, it can be disappointing to see a person's newfound knowledge dissipate quickly.
While the Forgetting Curve cannot be eliminated completely, there are ways to alleviate some of its impacts. By creating connections between the participants' interests and the material as well as applying reinforcement strategies, L&D professionals can empower staff to gain and retain new learnings.
Build Interest through the 7 Emergenetics® Attributes
To make their sessions more memorable, L&D teams can include elements in their programs that speak to the different ways that individuals prefer to think and behave. By tapping into the neural pathways where employees naturally tend, trainers help learners connect to the subject matter in a way that is meaningful to them.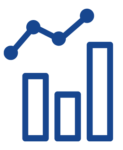 Analytical
Employees with an Analytical preference tend to enjoy reasoning and critical thinking. To help them retain information, create opportunities to problem solve or to conduct their own research to establish stronger ties with the material.

Structural
Structural thinkers often take a commonsense approach to work and appreciate practicality. To amplify memory building, provide hands-on experiences, so they can practice. Also, offer examples they can take back to their daily work to apply immediately.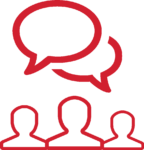 Social
Individuals with a penchant for Social thinking are typically intuitive about people and concerned with the feelings of others. Their recall may be better stimulated through engaging stories or by making an emotional connection to the coursework.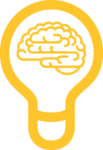 Conceptual
The Conceptual Attribute tends to look at the big picture and is often inspired by experimentation. Use dynamic visuals and provide attendees with activities where they can approach the learning through trial and error to help them remember the content.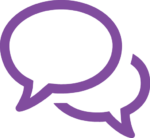 Expressiveness
From the lens of Expressiveness, be mindful to provide multiple ways for participants to share their discoveries. Some methodologies that are likely to resonate with different aspects of the Expressiveness continuum include implementing personal reflections as well as group discussion.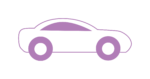 Assertiveness
Support the Assertiveness Attribute by allowing some freedom for individuals to set their own pace. That way, first-third Assertive team members can adopt a gentle and steady manner while third-third Assertive employees can charge ahead if desired.

Flexibility
Enhance recall from the perspective of Flexibility by giving participants an opportunity to take part in a variety of activities. Having a chance to choose their own path can appeal to first-third staff who will likely identify one direction and stick to it as well as third-third teammates who may enjoy mixing and matching.
3 Rs to Reinforce Learning
To boost retention, L&D specialists do not need to reinvent the wheel. Instead, try using simple strategies to empower people to remember and implement the subject matter.
1) Reflect
We encourage reflection after each Emergenetics workshop, as we know it helps to intensify memory building. By asking people to think about their experiences and share the outcomes they will be taking with them, participants walk away with expanded understanding.
2) Repackage
There is likely a lot of information contained within the training materials that can be broken into bite-sized pieces and reinforced through multiple media. Take time to identify these elements and design a plan to repurpose and share the content. Some ideas may include a wrap-up email immediately following a workshop, best practices that could be broadcasted on a chat channel or activities for teams to engage in during meetings.
3) Review
Short, follow-up refresher sessions can make a positive impact on the Forgetting Curve. For example, consider hosting lunch and learns to emphasize important details, forums to share outcomes from implementing the lessons or role-playing activities to practice applying the content in an encouraging environment.
L&D is integral to supporting ongoing skill building and developing staff in a way that promotes their success. By carefully making connections to employees' preferences as well as thoughtfully bolstering knowledge, individuals will be able to walk away from development programs with greater understanding and a higher potential to utilize their new capabilities.
Discover how Emergenetics can enhance talent development. Explore our Certification programs or fill out the form below to speak with one of our team members today.

Print This Post