Discover a Language of Understanding
No one likes to feel misunderstood. We find that most miscommunications come from the intent-impact gap, which occurs when there is a disconnect between what is said and how it is interpreted. The breach between the speaker and audience happens to the best of people with the best of intentions all the time. And it's costly.
Research shows institutions lose up to $6,000 per employee each year due to miscommunication. No matter the size of your organization, those numbers add up very quickly.
Imagine if you could find a way to help your staff speak a common language, so when gaps occur, individuals turn to a place of understanding – not frustration or conflict. Our clients have found that Emergenetics provides a model to transform the way people communicate and find greater alignment.
When employees communicate thoughtfully and seek understanding, they build trust with colleagues, strengthen team dynamics as well as improve efficiency and productivity.
Closing communication gaps allows administrators, educators and students to connect and find common ground. Having the language of Emergenetics helps you to personalize learning to enhance outcomes and students become better equipped to advocate for themselves.
Start Your Transformation
Discover why 87% of our clients agree that Emergenetics helps reduce miscommunication. No matter the makeup of your team, we have a program designed for you! Our workshops deliver a foundational understanding of the Emergenetics Profile as well as provide practical applications and insights to enhance communication and reduce misunderstanding. Our workshops can be delivered online or in person and meet the needs of teams that are geographically dispersed.
Team Dynamics for Small Groups
Three to nine participants
Team Dynamics for Small Groups gives teams practical applications and insights to enhance communication and collaboration to achieve greater results.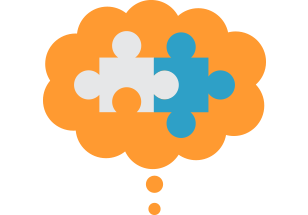 Meeting of the Minds
10 or more participants
Designed for adult learners, the program's content is simple to understand, immediately applicable and engaging to all!
In addition to our workshops, we offer a full suite of solutions, including our Certification programs, that allows you to expand the application of Emergenetics to ensure a long-term return on your investment.
Emergenetics in Action
"I can't say enough about what Emergenetics brought to this process. This project was huge and, using Emergenetics, we found a way to make our team cohesive, create a common language and apply what we learned about one another into greater productivity and more innovative ideas."
Julie McPherson | Former Vice President of Facilities, Wyndham Vacation Ownership
Let's Connect!
We are here to understand your goals and intentions to ensure we deliver the right impact!