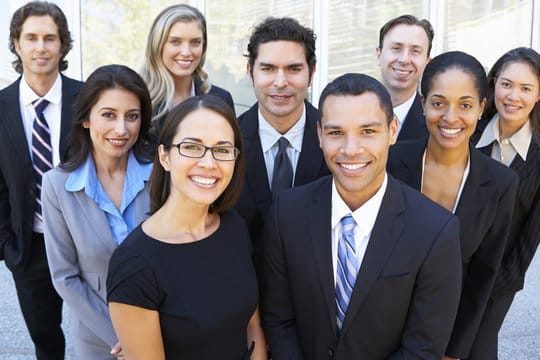 "Leadership is influence." – John C. Maxwell
Influence. Persuade. Convince. Sway. Engage. Motivate…. Your team. Your organization. Your community. Your relationships. Yourself.
How do you use your leadership VOICE to influence…to get the outcomes you want? To get the results you desire? To make your vision come alive? To realize your purpose? What does being influential look like? How do you get people to follow you…to listen to you…to believe in you…to trust you?
Influence is not about your title: CEO. Manager. Parent. Owner. VP. Supervisor. You don't need a title to influence. You need confidence in your ability to set a vision and rally your tribe around that vision.
Influence is not about speaking LOUDER or SHOUTING your opinions. That only makes you look weak…not persuasive. Many times, the people that have the most influence are not the people in power. Some of the most successful influencers have a quiet voice which is used as an persuasive force not only for their needs but for the needs of others as well. Becoming a captivating leader who can influence means having a calm yet strong and confident tone so that your impact is understood and respected.
If you've been following our series about Finding Your VOICE as a Leader, you know that defining your values and establishing your outcomes are essential parts of becoming an effective leader. However, discovering your values while aligning your outcomes aren't enough to Find Your VOICE as a Leader. Effective leadership is also about inspiring your team to achieve your vision. In other words, you need to develop and flex your persuasive muscle to engage your followers so that you are influential, not invisible.
How do you build your Influence?
Once you have identified your Values and created your Outcomes as a leader, how do you Influence and align yourself and your team to maximize your opportunities and garner the needed results? Recognizing and developing your spheres of influence is key to being successful in finding and using your leadership VOICE. To do this, you need to follow these steps:
You need to cultivate a trustworthy network.

Networking may be a catch-phrase from the 1980s, but the concept is as relevant today as it was thirty years ago. No one person has all of the answers or all of the ideas. The larger you build your community as a leader, the more opportunity you will have to influence and be influenced.In addition, becoming a successful influencer means that you focus on what can you influence versus what you cannot. In other words, you need to determine your "spheres of influence" so you can focus your values and your outcomes on what you can change…what you can influence. Don't waste your time and energy on things you cannot change. Understand the difference.
You need to sell your ideas. Even the best ideas will languish if you're the only one who supports them. A good leader needs to also be a good salesperson–to garner support from your peers, from your leaders, from your investors, from your clients, from team members and from your community. Although considerable effort goes into the creation of your leadership vision, the harder part may be selling and advocating your vision so that people get onboard because they want to get onboard…not because they have no choice. It's not "telling"…it's "selling." So don't shy away from being a salesperson…it's a key role that leaders play to realize their vision and build their influence.
You need to be self-aware. The best–and most effective–leaders know how to adjust their style to fit the diverse individuals and different types of teams they work with. To be successful in influencing your outcomes is to really believe in your values…your beliefs. How can you expect people to believe in what you say if you don't really believe it yourself? How can you expect to influence people, if you are not clear on the values that influence you? Knowing who you are as a leader: your strengths, your weaknesses, your ethics, your judgments, your preferences, your reactions, your insights…provides you the mirror and reflection so that you establish trust, credibility and influence within all of your relationships…and not remain invisible.
By integrating the Emergenetics Profile into my executive coaching practice, I am able to guide leaders into greater insight and awareness of what is important to them in their life, and, thus, how creating their vision with aligned outcomes impact their leadership brand and create the vision they desire.
Finding your VOICE as a leader does not mean shouting to make an impact…it means using the Emergenetics Profile to reveal your brilliance as a leader by:
Discovering your critical leadership Values;
Creating a compelling vision to obtain the Outcomes you need;
Influencing your relationships with trust and credibility;
Making decisions that reveal your Courage and confidence to take a stand;
Communicating your overall Expression for lasting impact.
---
ABOUT THE AUTHOR
Paul Larsen
Emergenetics Associate
Certified Professional Performance Coach
www.paulnlarsen.com
Connect on LinkedIn and Twitter
As an Executive Coach and Emergenetics Associate, Paul partners with leaders and teams, enabling them to find their unique "VOICE" and create successful outcomes for themselves and their organizations. He has a proven and successful track record in building leadership bench-strength within all types of organization, from Fortune 100 firms to start-up companies to non-profit organizations.

Print This Post