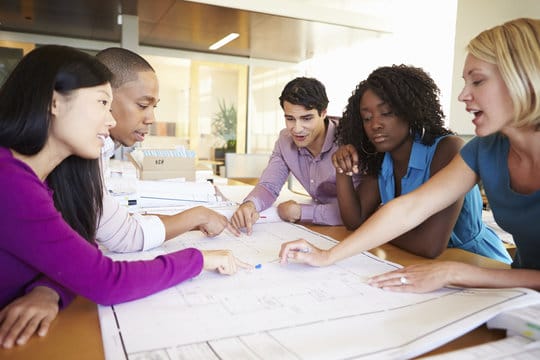 When Joe Maddon took on the daunting task as the new Chicago Cubs manager last November, he was faced with a handful of rookies, an organization that, for the last two years, had finished dead last in their division, and a 107-year World Series title drought. No one could have predicted how much success he would bring into the clubhouse in the next 11 months.
His secret? Maddon had an unconventional way of engaging all of his players. From pajama parties on red-eye flights, to hiring a magician to stop a five game losing skid, and zoo animals at Wrigley Field, Maddon invoked a "loose" clubhouse culture that was focused on the player's well-being—not solely on traditional baseball management. The result? The Cubs ended the 2015 season with the third best record in baseball, with 97 wins.
In short, Maddon was focused on engaging his team, especially the young talent, and helped create a unique team dynamic. Jayson Stark, baseball senior writer at ESPN, explains that Maddon had the "Right blend of new-age methodology and old-fashioned people skills. The right sense of how to create a clubhouse vibe that allowed a bunch of 21-to-25-year-olds to do their thing on a wild big league stage without ever feeling the type of pressure to perform that you'd expect."
No matter the industry you're in, employee engagement tactics are key to accomplishing great work and strengthening company culture. Where can an organization begin when it comes to employee engagement initiatives? Below are four ways organizations can instill a company culture focused on employee engagement.
Understand the 'hierarchy of employee needs'
Before organizations can start planning employee engagement strategies and programs, they first have to understand what their employees' needs are. Like Maslow's famous hierarchy of needs, employees must have certain areas met before they can continue to grow. As a company, help master the lower levels—survival and safety—early on by creating a welcoming company culture and impactful onboarding process. This can give you more time to focus on the higher levels: belonging, importance and self actualization, which ultimately help grow and spread engagement. As an organization, start with conducting surveys to better understand your current engagement levels and where employees would like to see improvement.
Discuss engagement goals with employees and make them realistic
When setting goals and expectations, don't be afraid to make employees a part of the engagement conversations. They can help during the brainstorming process and are great insights for what will and won't work. In addition, Gallup writes that employers should, "make engagement goals meaningful to employees' day-to-day experiences." When you relate organizational engagement goals with daily tasks, employees feel more connected and motivated to their current work.
It all starts in the onboarding process
As previously mentioned, engagement correlates with employees' sense of belonging to an organization—and there's no better time to instill belongingness than during the onboarding process. Create engagement programs such as shadowing or mentoring that instantly give employees someone within the organization who they feel comfortable asking questions and talking to. Have lunches with supervisors or the CEO, where new employees can get to know the leadership better.
In the end, revamping your onboarding process with employee engagement tactics is a good starting point for improving engagement. Plus, it can make a good first impression with your newest employees.
Create a reward program
Lastly, another way to begin implementing employee engagement tactics within your organization is to create a meaningful rewards program. So, how can you make employee recognition actually rewarding to employees?
According to O.C. Tanner, organizations should "optimize the recognition experience by creating a memorable and rewarding experience. Employees should select a personal award from a limited number of award choices. These awards should be unique items the employee "wants," and not just "needs" to provide a sense of luxury and pampering." Basically, organizations should keep an awards system that values the individual and not a program that's one-size-fits-all.
If your organization doesn't have an employee engagement program, now is the time to start one. When employee engagement tactics are in place and seen within your organization, great work follows.

Print This Post