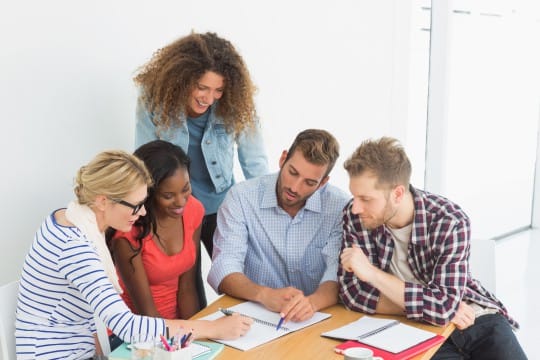 The best way to define leadership is difficult. Look up "Leadership Definition" in a Google search and in .44 sec you get 269,000,000 results. Despite this massive number, I don't actually think that the definition is the issue…it is the action of leadership that is the hardest part. Inherently, defining leadership means understanding yourself from an inward perspective as well as translating your own tendencies, strengths and approaches into the way you interact, communicate and influence others.
So how can you more clearly define the foundations of what it will take you to become a leader? Well, it helps to start with the things that make the biggest difference and define leadership from that perspective.
Here are five ways that you as a leader can bring greater focus and clarity to your leadership approach. When you can define what leadership means to you, then you'll be able to more effectively communicate and influence those people who you lead. Your team and your organization will respect you, look to you for direction and be inspired to work within your vision.
Oh…and the most important thing not on this list…communication. Even the most defined leadership will not work unless you are a strong communicator and an excellent listener.
Define your leadership style and make it your own, but make sure you think about the 5 key aspects of what makes you one.


Print This Post