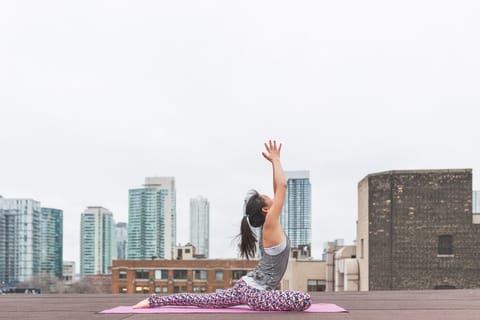 When I hear the term 'workplace wellness,' the first things that come to mind are gyms in office buildings, step competitions between teams and healthy snacks in the break room. In theory, they sound great!
Many companies have jumped on board and supported this trend by implementing health-focused initiatives in hopes of positively impacting employee engagement and retention.
A recent JAMA study, however, found mixed results. Programs focused on nutrition, physical activity and stress reduction resulted in high rates of positive self-reported health behaviors. Still, there was no direct connection to improved health or employment outcomes like absenteeism and job performance.
Before you write off your wellness initiatives, I encourage you to consider the needs of your employees and to think of wellness in a more holistic way.
Certainly, traditional wellness programs can play a positive role in your benefits programs, and in recent years, there has been a shift to define wellbeing in terms of whole-person care, which encompasses mental health and efforts to enhance the work experience.
Let's start by looking at what employees really want to help us better understand what sorts of efforts will positively affect business outcomes. Then you can determine how to weave holistic wellness programs into your existing initiatives.
A survey of nearly 10,000 employees found the top five factors contributing to happy employees include:
1. Relationships with co-workers
Enjoying the people you work with can make a huge difference in your day-to-day life and have a positive impact on retention. According to Gusto, 37 percent of employees say working with a great team is their primary reason for staying and 54 percent say a strong sense of community kept them at a company longer than was in their best interest.
There are many ways to support employee connection, ranging from the office layout to social events. Consider your office space and how you can create an aesthetically appealing environment that invites collaboration, both for meetings and breaks. For example, if you don't have a place where employees can eat lunch together, they will likely eat offsite or at their desks, which won't encourage socializing. You might rearrange your furniture or schedule off-site social events to give employees an opportunity to get to know each other. These seemingly small changes can have a positive effect on culture.
2. Contribution to their organization's business goals
Understanding how their efforts connect to the big picture can help employees feel like they are truly part of the team, provide clarity of purpose and lead to a greater sense of accomplishment.
Transparency around company goals should start with management and trickle down to the entire staff. Be sure that all department leaders are aware of these broader objectives so that team and individual goals can all ladder up to the overarching targets. Setting SMART goals that can be measured and aligned with business goals will help everyone stay on the same page, feel engaged and stay motivated.
3. Meaningfulness of their job
Most of us want to feel like our work is making a positive impact. In fact, 74 percent of Generation Z and 69 percent of those in older generations believe jobs should have a greater purpose than simply making money.
Find ways to connect the work of your company to the greater good—whether that means placing a focus on excellent customer service, solving problems with exceptional products or amplifying your corporate social responsibility program. Consider donating a percentage of your net profits to charity, matching employee donations and offering paid time off for volunteer days.
4. Opportunities to use their strengths
It makes sense that employees are happier if they get to do the sort of work that energizes them. And everyone brings their own unique background and experience to their job. To fully utilize those strengths, employers need to become familiar with the preferences of their employees.
Using a tool like the Emergenetics® Profile provides a simple, straightforward way to reveal a person's own Thinking and Behavioral preferences as well as better understand the inherent strengths of others. This insight allows individuals to utilize their gifts and provide opportunities for others to shine.
5. Relationship with their immediate supervisor
I'm not surprised that this aspect of work is in the top five considerations. A supervisor can set the tone for their employees' experiences. Does the supervisor assume positive intent? Do they delegate? Do they welcome feedback? Not all supervisors understand what they need to do to set a positive tone.
The culture that a company creates can directly relate to the role the manager assumes. If you create an environment where the expectation is to support, uplift and bring out the best in each other, it is much more likely that the supervisor/employee relationship will be one of trust and mentorship.
I invite you to consider how your company is delivering in these five areas. Where can improvements be made? What can be done in the short-term, and what could be a part of your long-term planning? How can you influence employee and company wellness?
Your workplace wellness program should include the traditional aspects, such as health plans and incentives for a healthy lifestyle, for those that are motivated to make a change. In addition, think outside the box and find ways to think more holistically about wellness and support the mental wellbeing of your people.
Creating a healthy workplace environment will translate to happy employees, which will boost employee performance and retention. Just remember that "healthy" includes more than physical activity and nutritious snacks.
To learn more about creating a health company culture using Emergenetics, fill out the form below.

Print This Post