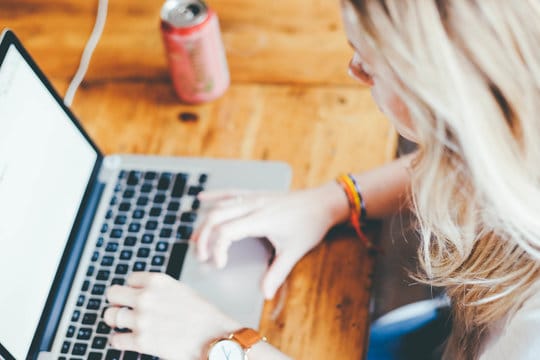 There's a growing trend in the talent development/learning industry, and many of us aren't sure what we think of it. We know it's "the way of the future", but for right now the large majority of our industry is happy to continue on with the status quo since that's what works right?
What is this trend? Digital or virtual learning programs. By 2020, the global eLearning market is projected to be 37.8 billion. In 2012 it was just 4.4 billion. There are a few factors at work here, increased wireless connectivity, a diversifying workforce that prizes collaboration and digital connections, and the ability to cut costs (or grow margins depending on how you want to look at it) while still meeting an organization's learning and development needs.
I won't spend much time on the why this is happening since we all know it to be the case, and yet a good many of us are fighting this trend. It's a scary thought given that most people in the industry make a living as instructors or facilitators. And without experiential sessions, interactions with other people, and activities to make the learning stick… how can we be effective?
But as Diane Lujan pointed out during her 2015 Brain Summit presentation, the evolution to virtual learning doesn't have to be a scary journey, and yes, there is still a place for learning instructors! We can now all breathe a collective sigh of relief.
Diane, famous in the Emergenetics world for bringing 3,000+ employees at Western Union through an eLearning program a few years ago, is now part of a small team at IHS that is transforming their learning culture. With thousands of employees spread all around the world, IHS is in the process of making all of their learning programs virtual. They started with Emergenetics. Since May 2015, they have held 73 virtual MOTM's, serving 1,500 colleagues in 32 countries and with only 3 Certified Associates. Their evaluation scores remain at 4.3-4.5 out of 5.0 and have saved approximately $365K by transitioning to a virtual MOTM workshop and $30K in shipping costs by transitioning to a digital Profile.
This is the tale of how Diane and her colleague Bret Nelson made the Meeting of the Minds virtual without compromising any of the learning.
The biggest challenge- and one that you're likely to face too- is overcoming the initial mindset against virtual or digital training. The first is your own personal bias. You know how when doing Brain Gym in your workshops you really have to psych yourself up because if you're not excited about it or see the value in it, then neither will your participants? Digital training is the same way. But more than that, Diane said you have to be prepared initially to educate your participants on how to learn virtually. Dedicate large amounts of your initial training to help them get over the mindset against a virtual platform and make sure they know how to and are comfortable using the system.
Once the initial bias has been overcome, Diane recommends a 3-step blended learning approach:
STEP 1- Pre-work:
Before beginning the virtual MOTM, Diane utilizes the Emergenetics eLearning module (an off-the-shelf offering available to anyone interested in using Emergenetics in their organization) which up-skills participants on the origins of Emergenetics, provides an overview of the attributes, and how to read their own Profile. It is a just in time learning experience that happens in 20 mins or less.
In addition to receiving their Emergenetics Profile, participants are also given the narrative report, a custom Tip Sheet, and the Emergenetics Technical Report. Diane says the Technical Report is crucial for overcoming the initial skepticism participants have about going through a soft skills program because of the credibility and soundness of the Emergenetics instrument and its psychometrics.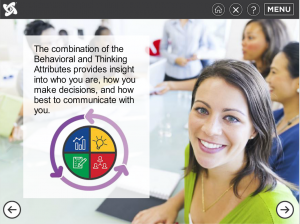 There were three other crucial elements that the IHS team incorporated into the Pre-Work phase. The first was a 1-page handout to record their learnings in a kinesthetic manner which aids in knowledge retention. The second was a knowledge check at the end of the eLearning program to ensure the participant gained the requisite understanding in order to move on to Step 2. And finally, all participants were given learning aids- handouts that help them to begin to put Emergenetics into practice in their daily interactions with others.
STEP 2- The Virtual MOTM:
When designing the virtual version of the Meeting of the Minds, Diane and Bret realized that one session just wasn't going to work. So they designed two sessions each lasting 2.5 hours. The first being a foundations session to reinforce the concepts from the eLearning and involves activities around the MPA and LPA (most preferred and least preferred attribute) and the behavioral lineup. The second session focuses on Emergenetics in real world situations and working in teams.
Here are some of Diane's top tips for conducting a successful virtual learning sessions:
Establish Expectations: Create an environment where you won't be distracted. Turn off all other technology. Set the foundation as if you're actually out of the office and in a classroom. Everyone calls and joins the session at the same time. Everyone will use video. Everyone should use headsets. Everyone will leverage the chat function (appreciated by the 1/3 expressives who have the opportunity to type what's happening internally until they feel comfortable sharing verbally).
Use the program's features! Polling keeps participants interested; white boarding allows for annotated notes and replaces the easel. Use icons (like emoticons and check boxes) to help people interact. Diane's favorite: the coffee cup which tells the group that someone has to step out for a few minutes and also is an indication of when they're back. Icons help everyone to know what's going on in the room since no one is in the same place.
The Breakout Room is where the magic happens! Break participants into smaller groups where they can discuss and work together on activities, and then bring everyone back together to share.
Have an activity every 5 minutes– even if it's something small!
Brain Gym– Yep, you can still do it. No MOTM would be complete without it since it connects the brain and the body together and gets both hemispheres working together. It's an important piece in reinforcing that even though you're on a virtual experience you're still going to learn with your whole body interactively. Diane recommends selecting activities participants can do in their chair.
Use arrows to represent people during activities like the walkabout and behavioral spectrum. Diane calls it "claiming your space."
There are 2 roles when conducting a session: producer and facilitator. The Producer focuses on the technology, sets up the breakout rooms, and makes sure that everything is working. If something goes awry, they take care of it. The Facilitator delivers the material, brings the energy, and is more animated than if conducting an in-person session. Diane's tip: switch off roles to maintain energy levels!
STEP 3- Social Learning:
The third step in Diane's blended learning model is that of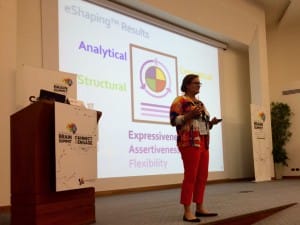 social learning. After the Emergenetics eLearning module and the two virtual workshops, participants need to begin to incorporate their learnings into their daily life. This phase is all about providing resources to encourage people to do just that. Here are a few of the tools that IHS has found the most successful from a social learning and reinforcing perspective:
Company Intranet: anyone who has gone through an MOTM is encouraged to put their Profile and tip sheet on the company intranet. Listing your preferences in the tag allows people to search by need.
Podcast Series: the team has developed a podcast series called WEthrive. They're 5 minutes or less podcast and teach Emergenetics concepts in application to real life situations.
Emergenetics+ is used before all meetings, when forming teams, in personalized coaching activities, mentor relationships, etc.
Office Hours: schedule designated times where people can ask questions about how Emergenetics can assist with a situation that they're experiencing.
The transition from traditional, instructor-led training to a virtual learning program or digital classroom may seem daunting, but as Diane and Bret prove, it's a journey worth exploring. Contact us at ideas@emergenetics.com for more information on how IHS transitioned to a virtual MOTM or for a list of available eLearning programs.
Watch the Brain Summit slide show here!

Print This Post