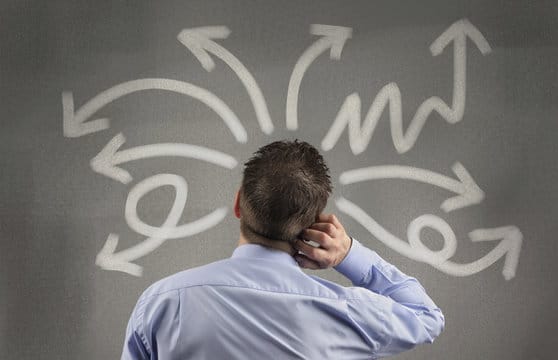 Part One of a Two-Part Goal Setting Series with Emergenetics:
Everyone sets and goes after their goals differently. They go about them differently because people think and behave differently. However, in an organization, goals aren't made or achieved in a vacuum. It takes the work of many to get the results you need. That of course makes completing goals all that much more complex and challenging.
Let's put this into (hypothetical) action.
A 20-person sales team has a goal of: Increasing market share of a new software app that fits into their full product suite.
Doesn't say much right? Goal setting needs to be specific and clear, but these goals also need to resonate with each and every member of that sales team. The key to goal setting is to understand the goal as a whole and then use your team's strengths to get you to that goal.
Check out how different kinds of thinkers will look at this goal:
Analytical: Propose the value of increasing the market share. Of course everyone wants a higher market share, but what will it cost to get there? Thinking analytically goes through the benefits of this goal and how it can be measured. This can be challenging because not everything can be measured quantifiably.
Structural: Set a timetable for accomplishing this goal. This process can be a motivating and highly beneficial element to the team. Having a schedule of completion allows you to stay on task and let the team look at smaller pieces of the big goal. Having this structure can make accomplishing a big goal like increasing market share of a product into smaller, more manageable and measurable tasks.
Social: Increase the market share of a product by ramping up collaboration. Goals require more than one person—In fact, it requires many. Understanding what the customer needs and how they can relate to this product is key for increasing its presence. At the root of business, is people. Understanding people will allow you to understand business.
Conceptual: Pinpoint how increasing market share for this app relates into the broader organizational goals. Conceptual thinking connects those big picture dots and looks at potential ways the goal may need to shift (sometimes our plans go astray no matter what we do to prepare). If this happens, it is time to think outside of the box and see where your team can pivot. How does this new pivot fit into the company's overall goals and mission?
These four cognitive approaches to goal setting can help ensure that employees feel motivated, that they know how a goal is structured and so they can have a clear plan of action to make the goal. Stay tuned for tomorrow's blog on how to achieve goals by tapping into unique employee action-orientation and behaviors.
For more information on cognitively diverse goal setting, check out our Power of WE goal setting module.

Print This Post