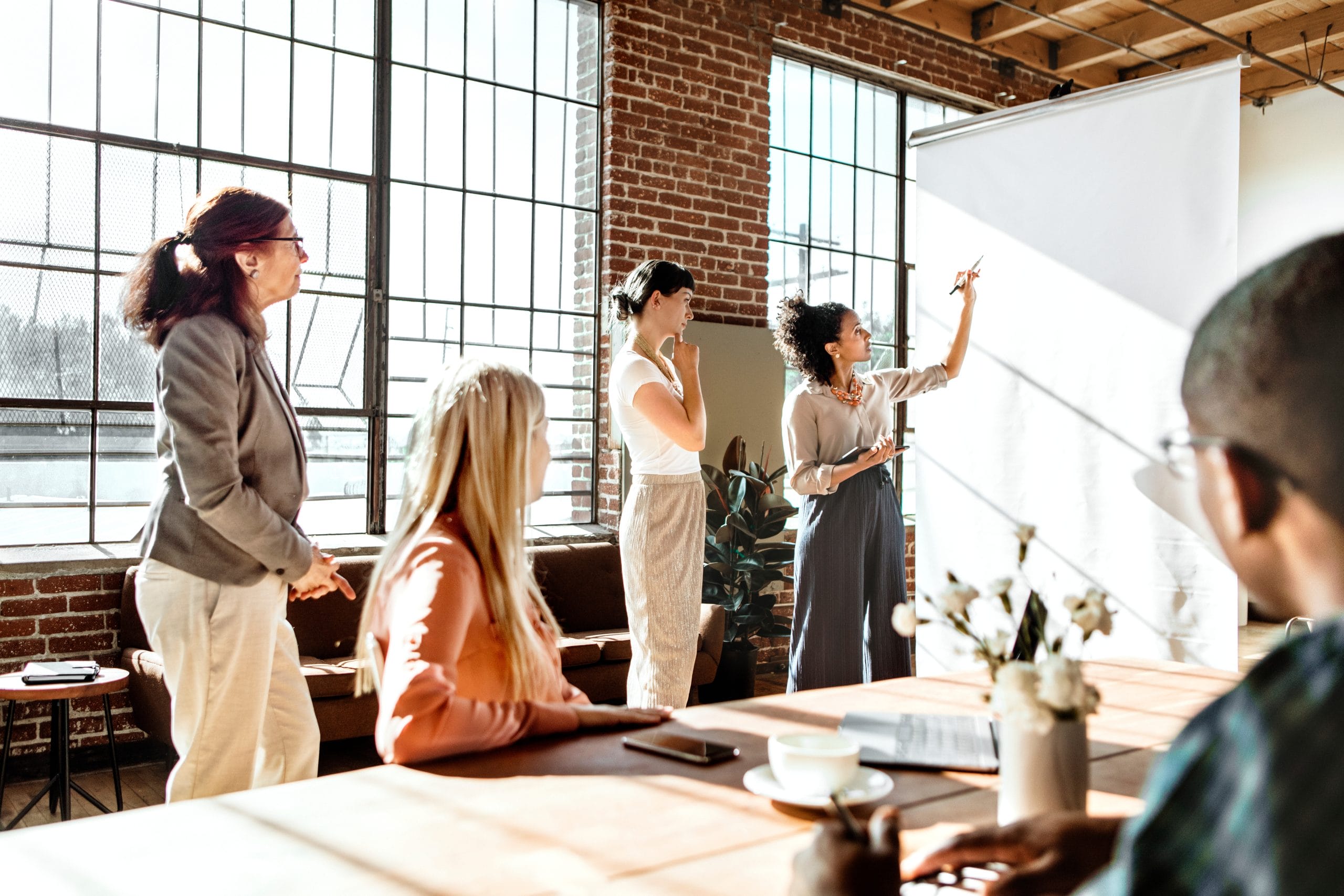 What thoughts come to mind when you hear the phrase: team building? If it's anything like our recent LinkedIn poll, the results may be mixed.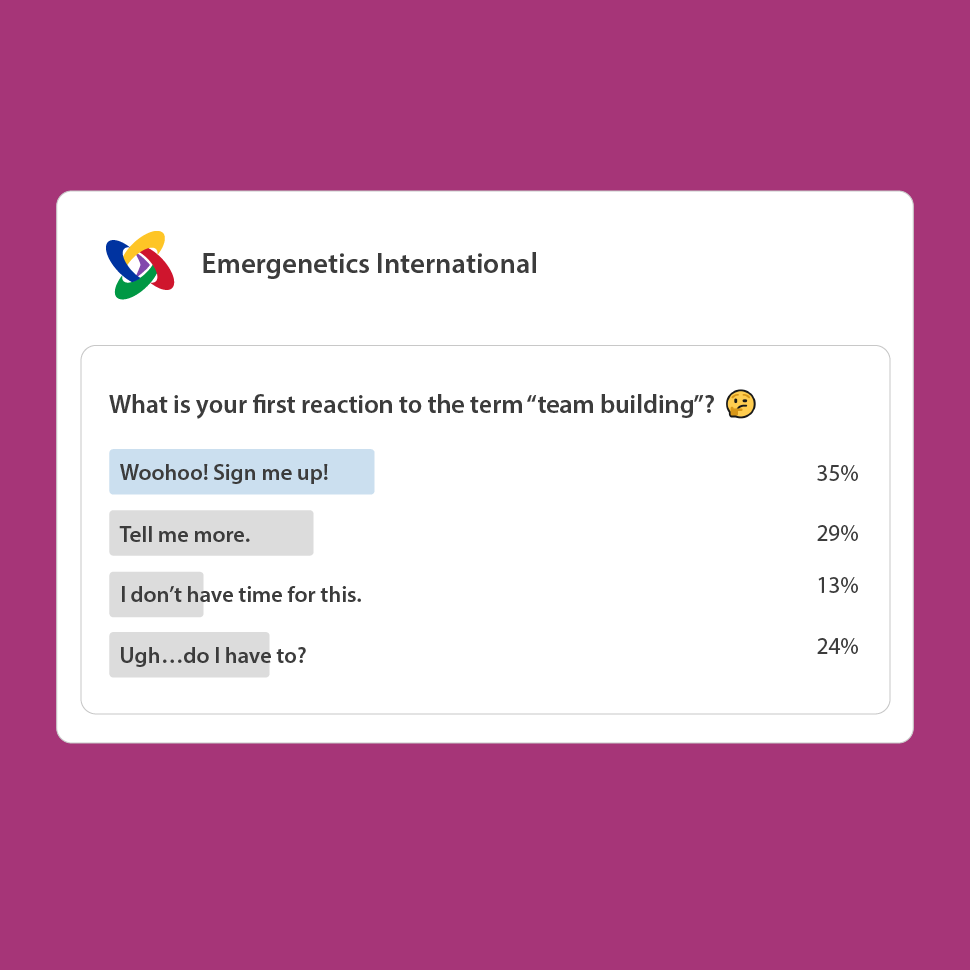 When I look at these percentages, I am optimistic that Learning & Development specialists, managers and training consultants can find ways to win over even the most skeptical participants and turn them into enthusiastic attendees. The secret to converting doubters lies in the ability to connect to the different ways a person may prefer to think and behave. When these individual tendencies are supported and satisfied, everyone will feel more engaged and interested in the initiative.
Before setting up another event designed to enhance working relationships, I invite readers to use the tips below to adjust their activities to the preferences of their participants. In doing so, everyone can leave with meaningful takeaways and see the value in the time they invested.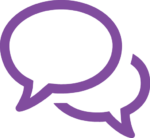 Strike a Balance Between Large and Small Groups
Sometimes, bonding events tend toward a pep rally, where many people gather to vocally celebrate or collaborate. This sort of programming often appeals to staff in the third-third of Expressiveness, and those in the first-third will likely appreciate having a chance to connect one-on-one or with a few people.
Be mindful to create a balance between large and small group activities when designing relationship building initiatives. That way, participants will feel encouraged to contribute, while benefiting from the thoughts and insights of others.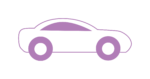 Consider Competition as an Option, Not a Requirement
I've noticed that many team development experiences instantly turn into a contest. That competitive edge can certainly draw energy from the third-third Assertive attendees, who are typically enthusiastic about a race to the finish. And it's important to ensure that the whole program does not focus solely on the concept of "winning" or "being the best or fastest." Otherwise, first-third attendees may lose interest.
Create opportunities for some competition to allow those in the third-third to lean into their fast-paced energy, while also opening up avenues where everyone is encouraged to work together and support one another as they move forward to engage first-third participants.

Change It Up (Within Reason)
Speak to the Flexibility preferences of attendees by honoring variation and consistency. Last-minute shifts are likely to cause some concern among those who are in the first-third of Flexibility, so do try to stick to pre-program commitments.
That said, it's also important to allow those in the third-third to have some capacity to shift direction as new ideas or options arise during the event. Make sure to note where the facilitator can adjust plans and timelines to embrace the third-third.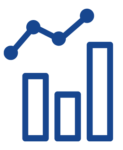 Speak to the Value
People with an Analytical preference will be more engaged in any initiative if they recognize the impact it can have. Explain the return that employees will get by investing in group development, especially if the experience is a bit unusual, by making connections to data points that demonstrate the value of collaboration and the supporting science behind it.

Make it Practical
The Structural Attribute usually appreciates engaging in activities that will lend themselves to tangible outcomes. Offer specific examples about how the programming that is taking place and the learning that may come from it can be used to improve everyday work.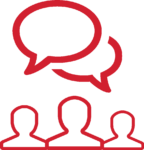 Promote Connection Across the Group
Social thinkers enjoy learning with and through others. In a relationship building setting, these individuals generally want to connect with as many colleagues as possible. Throughout the event, mix up the groupings or offer opportunities to share takeaways with all participants to appeal to this preference.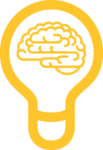 Tap Into the Novelty
A Conceptual preference is often associated with an appreciation for the unfamiliar. To keep these thinkers motivated, I recommend finding pathways to introduce whimsical components. The novelty could come from a distinctive location, a surprising activity or bright imagery. Introducing uncommon elements will help Conceptual thinkers remember and connect with the experience.
When Learning & Development and Human Resources professionals deliver team building programs that speak to their attendees' Thinking and Behavioral preferences, every participant is more likely to benefit from the learning and have fun in the process. It also increases the probability that they will share rave reviews about their experience, which can inspire more individuals and departments to take part in the future.
While it may seem like there are many elements to creating a five-star team building activity, Emergenetics has turned it into a science. Using our seven universal Attributes, it becomes much easier to cultivate strong, meaningful working relationships! To learn more about how you can design transformative experiences, be sure to download our eBook: Build Exceptional Teams.

To get started right away, fill out the form below to speak with one of our employees about how Emergenetics can enhance team development in your organization with our turnkey programs!

Print This Post