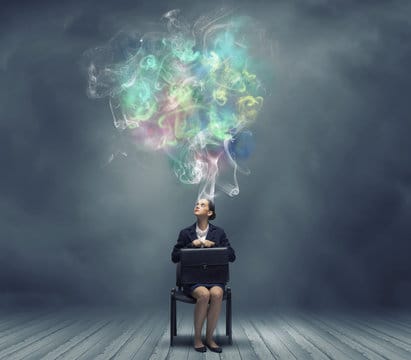 I recently attended a luncheon that honored companies that were identified as a 'great place to work.' Each company was recognized individually, and the CEO/leader had the opportunity to talk to audience about the people and the culture of their organization. As I listened to each leader talk about their respective organizations, I reflected on my collective experience of leadership development, coaching and analysis of engagement survey data. I came to a realization that the leaders of these organizations win this type award because these leaders W.I.N. with the people that work within the organization.
In this post let's take a look that the W of the W.I.N. acronym; Wonder.
Great leaders take the time to Wonder what it would take to build a great organization. They ask themselves three questions:
What type of employees would be successful here?
What type of leader would be successful leading the staff?
What type of environment would flourish?
After they answer those three questions they go out and recruit those employees and those leaders, and collectively they create an environment that is "a great place to work." Once the people are in place, these leaders ask themselves more questions about the people:
What makes these employees tick?
What makes them

happy

?
What are they

passionate

about?
These types of questions help leaders build relationships with their staff. The stronger the relationship between the leader and the staff, the stronger the bond of trust between the leader and the staff. The book The Speed of Trust by Stephen M.R. Covey presents a formula about trust and productivity. " When trust is down, productivity is down and the cost of business goes up, When trust is high, productivity is up and the cost of business goes down." When employees trust their leader and the organization, they are willing to be more productive, they are more comfortable presenting ideas and they feel apart of the mission of the organization.
One definition of Wonder is: a feeling of surprise mingled with admiration, caused by something beautiful, unexpected, unfamiliar, or inexplicable. When leaders Wonder about people, they have true admiration about what makes people tick. Wondering drives innovation and creativity in people, processes and products.
To be good at Wondering about people, leaders have to be good at knowing what questions to ask, how to ask the questions and when to ask the questions for each individual employee. And to be good at Wondering, leaders have to make time to actually do it.
Wondering takes energy because every employee is built differently. Great leaders are willing to take on that task because there is a great payoff. They get to create an environment where people can flourish, work in a great environment, and feel great about what they do. In this environment not only do the leaders win, but the employees win too.
Get started being a leader who wonders: think about the employees on your team and ask yourself the questions listed earlier in the post. Then, make time to do it regularly. You might just see something wonderful take place.
---
ABOUT THE AUTHOR
Terry L. Lee
MA, Advanced Certified Emergenetics Associate
Connect on LinkedIn
Terry L. Lee is a Senior Leadership Development and Training Consultant with Securities America Inc., in Omaha, NE. Terry has 13 + years experience in the learning & development and organizational development arenas. Terry is also active a youth motivational speaker. He has spoken to over 10,000 high school and college students about the importance of good choices when it comes to education and career goals. Terry holds a Masters degree from University of Bellevue in Managerial Communications.

Print This Post