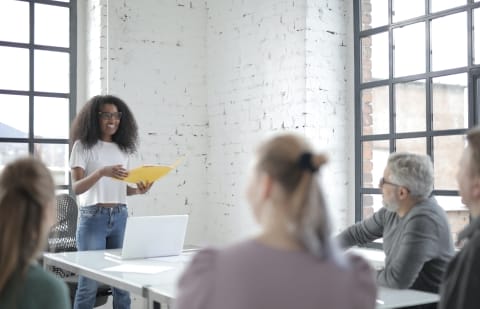 As we find ourselves halfway through 2020, I can't help but think about midpoints. In his book "When: The Scientific Secrets of Perfect Timing," Daniel Pink explains that midpoints can be a powerful motivator or the source of a slump. You can watch a short explanation of the concept here, which the author actually recorded halfway through the Golden Gate half-marathon.
We've experienced a lot of uncertainty and difficulty so far this year. While I can't say that we've reached the midpoint of the pandemic or economic challenges, I can mark where we are in the calendar and use that as a spark for motivation.
When I think about the rest of 2020 and what organizations can still accomplish, I hope that leaders use this midpoint to pause, reflect on the unpredictability we've seen and reframe the next six months to consider the opportunities we have to change the course of business for the better. At the heart of any successful business recovery strategy is people.
We know that when organizations put employees first and prioritize their engagement, we see greater:
Efficiency
Performance
Customer satisfaction
Profitability
Retention
It shouldn't be a surprise that an organizational culture that puts people first will drive your success, as thought leaders in publications like Entrepreneur.com and Gartner have shared. What you may still be asking is: how?
As we continue to navigate so much uncertainty, how can you show employees that your organization values its people no matter where they may be working or the circumstances?
Below are a few ways to apply a WEapproach to support engagement: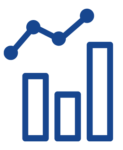 Start with transparency
When I talk about refocusing on the possibilities that are still in store for organizations this year, that doesn't mean you should sweep reality under the rug. As you seek to engage your employees in moving your company forward, transparency will help you build trust and connection.
By being as open as you can about company financials, targets and areas of focus and inviting staff to bring their unique expertise to problem solve, you can show your people how much you value them.

Honor employees' time and many roles
As we think about the rest of 2020 and the future, we know things will never fully return to our old "normal." For office jobs, it's likely that more remote work is going to become a norm, and the lines between work and life will continue to blur as we spend more time at home.
Put your people first by showing respect for their time and recognizing that they are likely juggling many priorities. Yes, business recovery is one of them, and so is taking care of themselves, their family members, children or even pets.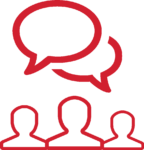 Show your appreciation
When employees feel valued for the work they do and the contributions they make, they are typically more engaged. They also tend to be more loyal, and 69% of employees report they are more likely to work harder when their efforts are recognized.
Recognition doesn't always have to come in the form of promotions, pay raises or incentives – although those are certainly appreciated. You can start with celebrations within your company gatherings, simple thank you notes to staff members or sending a small token of appreciation like a gift card or treat.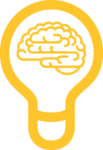 Help them envision a bright future
With the challenges presented in 2020, a bit of inspiration and positivity can go a long way. Explain your vision for the company or team you're leading and make sure your staff understand how they can directly contribute to that bright future.
I also recommend explaining what growth opportunities or possibilities you imagine for them in the changing organization. Offering professional development trainings or supporting growth through webinars or free courses can be instrumental in helping staff recognize that you are invested in them and their success.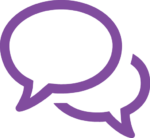 Ask for your employees' opinions
To walk the talk of a people-first culture, you need to listen to your team members. It's not enough to just create initiatives that you think may be important to employees. You need to hear from them directly.
Provide live and digital forums that allow staff to share how they feel about your culture, the future of your business and share ideas to strengthen the organization. Be sure to share out what you've heard and address how you will use the input you received.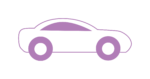 Discuss and come to consensus on new rules of engagement
Many of your past work norms have likely been thrown out of the window in our new circumstances, and when more of us work from home, it's easier to fall into our own preferred methods of working rather than adapt to company- or team-wide standards.
To engage your staff, take time to work as a collective to build consensus around how you will work together going forward. While you should expect for some debate about what the norms should look like, I encourage you to work through these discussions and come together around a new set of working rules you can apply.

Identify tight and loose rules
From your rules of engagement discussion as well as the tips provided above, you will likely have some norms that are strict, while others may be more fluid. It may feel a bit scratchy as you start to work in new ways, so I encourage you to give your initiatives some time to set it.
Let employees know what elements are open for interpretation and when you'll revisit the new norms to assess if changes are needed.
Whether people are currently at the heart of your business recovery strategy or you've been more focused on survival the past few months, a July midpoint can serve as a reminder or an awakening to align your culture with a people-first approach.
By demonstrating that you value your team members and actively engage them in your company's future, your organization will develop a more positive culture and have a greater opportunity for success as we move into the second half of 2020 and beyond.
If you'd like to dive into the needs of each Emergenetics® Attribute to build a culture that supports all of your staff, download our free guide for managers of remote teams or fill out the form below to connect with our team today!

Print This Post