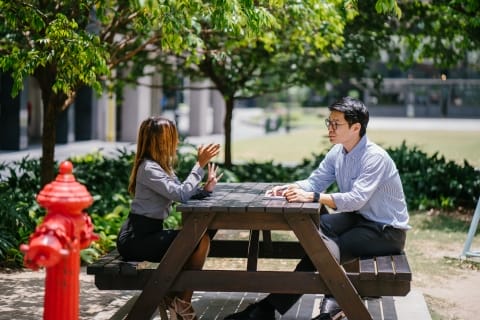 Whether you're a natural debater or prefer to avoid conflict, being able to address challenging topics is a lifelong skill that can support your professional development.
When can you have open, honest conversations with direct reports, team members, leadership or colleagues in a respectful way, you can cultivate stronger working relationships, better team dynamics and positive outcomes for your organization as you work more productively and transparently with others.
To navigate difficult dialogues, I invite you to try using a Whole Emergenetics Approach, or as we call it a WEapproach®. Let's start with some overarching considerations by looking through the lens of the three Emergenetics Behavioral Attributes:
Expressiveness
Assertiveness
Flexibility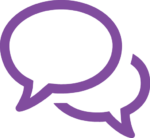 Give a heads-up about the topic you'd like to discuss when possible.
It can be helpful for team members, particularly those in the first-third of Expressiveness, to have time to collect their thoughts in advance. If you can't provide notice, be prepared to support your teammates' different approaches by allowing for silence for those who need time to process in addition to encouraging discussion for those who may wish to talk through their thoughts. You can also offer participants the opportunity to share input in writing as a follow-up to the conversation.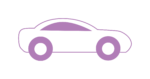 Consider the pace at which you need to have your discussion.
Some of your dialogues will require a third-third Assertive pace, where you need to act instantly, while other conversations could move forward more steadily. While you can strike a balance based on the urgency, I recommend that you flex to a second-third Assertive pace, so that you can have conversations in real time or as time permits.

Stay focused on the topic at hand before moving on to others.
Your conversations may lead down paths that wander away from the area of focus. While all outcomes could be important to explore, it's best to stay focused on the core topic until you have seen it through to its conclusion. Afterwards, consider having follow-on discussions aligned to the other ideas that were shared.
As you prepare for your conversations, try turning to the four Thinking Attributes to help guide your exchange:
Analytical
Structural
Social
Conceptual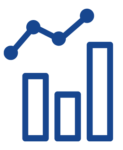 Bring facts and ask questions.
It's important to establish facts up front and give an accurate report of the topic at hand. A matter-of-fact approach can keep the focus on the subject matter. Having data points to reference may also be valuable.
I encourage you to seek clarity by asking questions and invite your conversation partners to ask questions themselves. Doing so will give you both an opportunity for greater understanding and help your discussion move toward a positive outcome.

Provide specific examples and next steps.
Try not to overgeneralize when you are in the conversation. Providing specific instances or examples that relate to the present challenge will help keep the discussion focused and enhance the clarity of your message.
When you do arrive at the end of the exchange, I recommend identifying any next steps, action items and timelines to help ensure team members are on the same page as you move forward.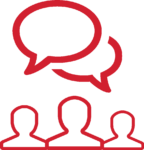 Show empathy and assume positive intent.
Putting yourself in another person's shoes can help lead your dialogue down a positive path. To bolster understanding, acknowledge the feelings of others, share how you feel with "I" statements and restate what the others are saying before responding.
I also encourage you to assume positive intent. If you can flip the typical narrative to one that presumes the best, it can help you approach the discussion with greater positivity as well as a mindset that may be more open to a constructive conclusion.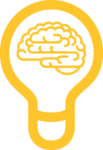 Embrace new perspectives and possible solutions.
When you stay open and seek new perspectives, you adopt a learning mindset and may discover new information that can lead to an even more productive exchange.
Be open to brainstorming a path forward. You may have some ideas about the outcome you would like to see, and your counterparts could have even better ones. By working together toward possible solutions, you can support a collaborative approach that leads to a more positive result.
Difficult dialogues are by nature a challenge and building skill in this area of communication can help you reduce conflict over the long-term, support your team and build a more productive, engaging culture for your staff.
As a last piece of advice, for those who have the Emergenetics Profiles of team members, it can be helpful to bring them to your conversations. The insights from these reports can provide you with greater perspective on one another's strengths, natural inclinations and potential reactions. With that understanding, you can be in an even better position to navigate difficult topics and lead the discussion with respect.
If you'd like to maximize communication skills for your team members, fill out the form below to connect with a team member today or click here to learn more about our virtual workshops.

Print This Post