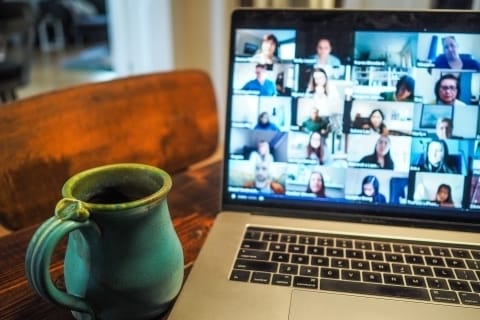 Employee engagement has understandably had its ups and downs this year. Still, the actual numbers may surprise you. In May, Gallup found a record-high 38% of workers were engaged in the workplace, and in June, the figure dropped to 31%, which is one of the most significant decreases the organization has seen since it began tracking employee engagement 20 years ago.
With the uncertainty we have all had to navigate in our professional and personal lives, spikes and dips in commitment can be expected. And, given the impact that employee engagement has on productivity, morale, customer service and profitability, the year's dramatic swings should give leaders pause as they chart the course to business recovery.
By prioritizing your people, you can make a difference in their motivation and well-being while also enhancing your bottom line. As you get started, I recommend looking at the individuals that typically have the greatest impact on the employee experience: managers.
Whether you are a manager yourself or a Learning & Development professional supporting the development of leaders in your company, consider integrating these nine easy tips into your management practices to help drive engagement for remote and on-site employees.
1. Focus on building trust.
While developing trust can take time, it is critical to gain commitment from team members. To get started, I invite you to apply the following practices:
Follow through on your personal commitments
Be open about mistakes or errors
Be transparent and provide factual information
Ensure that your whole team – no matter their location – gets access to the same resources
2. Honor employees' working styles.
Research from Quantum Workplace has shown that employees tend to be more engaged when they can utilize their strengths. To connect with team members, try to match their rapport and lead in a way that resonates with their preferred working style – rather than your own.
For those with an Emergenetics® Profile, try using the Emergenetics+ app to guide your interactions. For those without a Profile, download our free guide to tailor your approach to discover and honor others' preferences for communication, coaching and productivity.
3. Support professional development.
When you offer opportunities for employees to learn, challenge themselves and grow in their career, engagement increases. Managers are typically in the best position to understand what skills their team members may need or may be interested in developing to support their futures.
Provide employees with formal training programs and workshops to help them build the skills they need, and be sure that the programs you deliver can reach staff who work on-site, remotely or a combination thereof.
4. Offer leadership opportunities.
In addition to formal professional development training, identify ways to help staff grow through on-the-job learning. One way to do so is to uncover existing development opportunities within your company
I invite you to reflect on upcoming projects, cross-functional teams or committees that are a part of your organization. Based on the interests of your staff, consider where there may be an opening to lead or take part in one of these initiatives as a stretch assignment.
5. Discuss career pathing.
43% of employee feel unsatisfied with their career path. To help employees feel engaged and connected to the organization, have regular conversations about their goals and future. I recommend doing so on at least a biannual, if not quarterly, basis.
By helping individuals envision their opportunities within your organization and identifying the steps they need to take to get their next promotion, you stand a much better chance of motivating and retaining staff.
6. Communicate – a lot.
In virtual or distributed teams, communication can be a challenge and some team members may feel connected while others feel out of the loop. As a leader, it's important for you to proactively keep team members aligned.
Host regular meetings while also using email or collaboration tools like Slack, Microsoft Teams or Google Meet to navigate work and connect. Don't be afraid to restate information through multiple channels. It can enhance recall and help employees connect and share information more effectively.
7. Promote employee wellness.
Wellness initiatives may look a little different when working in the office versus working remotely, so I invite you to introduce some flexibility for each person to find their best approach. A great place to start is simply to inquire after team members, ask how they are doing and encourage them to monitor and communicate their wellness needs.
You can also encourage staff to take wellness breaks. For 15 ways to support employee wellbeing, I encourage you to read this post from my colleague Shana Bosler.
8. Recognize staff.
Simply saying thank you and showing gratitude to staff can make a real impact on their productivity and willingness to contribute. In fact, 69% of employees say they'd work harder if they were more appreciated.
Make it a point each week to recognize something your team members did. You can do so through a public celebration or a one-on-one message. The key is to make sure people feel seen even when we may not be sitting in the same office space.
9. Host stay interviews.
Stay interviews are the opposite of exit interviews. It's a conversation that takes place with employees who continue to be committed to your organization. The discussion gives you an opportunity to understand what's going well and what could be improved upon.
Stay interviews do require trust. And, if you are following the steps above, you should be able to confidently host a conversation to identify what is truly engaging your staff and what you could do differently to make their work even more motivating.
While 2020 has led to a great deal of change, it hasn't altered the importance of employee engagement in your organization's success. By recognizing the vital role that managers play in strengthening staff motivation – and incorporating tools and ideas to support a better employee experience – you can lead positive change for your teams as well as your organization at large.
Interested in helping your teams work together more effectively and drive engagement? Fill out the form below to discover how Emergenetics can help your staff today.

Print This Post