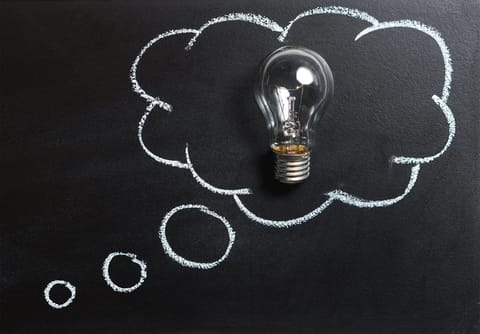 When organizations and teams explore our signature Meeting of the Minds (MOTM) workshop to support individual or team development, it's common for questions to arise about its structure, applications and impact. Even organizations that regularly host MOTM seminars will receive questions from new hires or teams who have not yet experienced the power of Emergenetics®.
To help you get answers quickly, here are the most commonly asked questions we receive about the Meeting of the Minds:
1. How many people should attend an MOTM?
In a signature in-person MOTM, we recommend having 10 to 50 attendees. For our virtual experience, it is optimal to have between 10 to 30 participants.
If there are less than 10 participants, it may be a challenge to have all of the Thinking and Behavioral Attributes represented within the group, which can impact how your attendees understand each preference and experience the workshop. For fewer than 10 attendees, we recommend our virtual Team Dynamics for Small Groups session.
Both our virtual and in-person MOTM seminars include activities designed to give attendees opportunities to practice their learnings, so we recommend that you limit virtual attendees to 30 participants and in-person programs to 50 to effectively engage each participant in large groups.
Consider breaking up your large MOTMs into multiple sessions to maximize learner engagement and comprehension, or if your in-person session must have more than 50 participants, we recommend including additional facilitators or assistants support the workshop.
2. Should this workshop be held for intact teams or staff members from across the company?
The answer to this question depends on your ultimate goals as the MOTM is valuable in just about any situation. When you host the workshop for intact teams, they learn about the preferred Thinking and Behavioral Attributes of the colleagues they interact with most often, which can enhance collaboration and understanding within the group.
The experience is also valuable for staff members across departments. As cross-functional projects become increasingly common, it can be helpful for employees in various departments to learn about their preferences and how those impact team dynamics. Using the MOTM across your organization can also help you establish a common language to build a culture of understanding and to better utilize cognitive diversity.
3. When should I consider an in-person MOTM versus a virtual experience?
Both sessions will support your attendees in expanding their self-awareness, gaining an appreciation for diversity of thought as well as identifying strategies to improve communication and collaboration, so both are great options for your organization.
According to research cited by the Association for Talent Development, in-person trainings are still more effective than virtual trainings, so when possible, it can be particularly useful to bring employees together to experience the MOTM.
Our virtual program comes as close to our in-person experience as possible, as it is also a highly engaging, effective workshop for remote or distributed employees who want to build new skills and enhance the way they work with others.
4. Can I have input on planning the MOTM workshop?
The Meeting of the Minds has been perfected over more than 20 years, so there are portions of the workshop that are consistent across seminars to ensure that attendees understand the Emergenetics Attributes and can apply their learnings.
And you can have input. Our starting point in any workshop is to understand your objectives so that we can tailor the program to address these needs. We share that information with your Facilitator so that everyone involved is on the same page going into the session and can include examples and topics related to your objectives and participants.
5. What types of activities take place?
In both our in-person and virtual experiences, we use several activities to engage attendees and support retention of the material they are learning. Some activities involve the entire group and allow participants to understand each other's preferences, shining light on team dynamics.
We also include small group interactions that help individuals learn how to better collaborate with those who think and behave differently from them as well as understand the value of cognitive diversity. There is also time for individual reflection to help attendees understand their own strengths.
6. Do we discuss individuals' results of the Profile assessment?
The MOTM highlights the brilliance of every Attribute, so we encourage individuals to share their Profiles during the workshop. The power of Emergenetics comes from both understanding yourself as well as sharing your preferences with others. Doing so enables you to work together more productively. We highly encourage all attendees to share their results.
7. Who facilitates the session?
The Emergenetics team will only send Certified Associates to lead an MOTM workshop. These individuals have participated in a training program to gain in-depth understanding of Emergenetics principles and workshop delivery. Certified Associates also take part in an assessment process that demonstrates their learning and must complete a continuing education program to remain active.
8. How much time is required for the MOTM and why?
Our virtual MOTM offers a blended learning experience with a self-directed eLearning that lasts about 20 – 30 minutes that engages attendees before the virtual facilitated session, which lasts about two hours. Depending on group size, the experience may run a bit longer.
Our in-person MOTM is hosted as a half- or full-day workshop. The seminar engages participants in a mix of lecture as well as activities to maximize engagement with and retention of the concepts shared during the program.
9. It's not just another one of those team building days, is it?
There are certainly elements of the workshop that support team building, and our programs result in much, much more. The agenda of an MOTM is strategically planned, so we begin by digging into the more than 30 years of research and data behind the tool. The remainder of the session – whether in-person or virtual – uses large- and small-group activities to support learning and retention. Parts of it may make you feel stretched, or as we say at Emergenetics scratchy, as you challenge yourself to communicate and work effectively with preferences other than your own.
10. What do I get with an MOTM?
Along with the workshop, attendees receive an easy-to-remember, color-coded Emergenetics Profile and a Narrative Report explaining how their Profile impacts how they lead, communicate and collaborate. Depending on your preference and budget, the materials can be delivered digitally or in hard copy.
Attendees also gain access to the Emergenetics+ app and online portal. These tools allow participants to request to connect with other individuals with Emergenetics Profiles. Once the request has been approved by the other party, app users can receive customized tips to strengthen communication and collaboration with one another.
Workshop attendees can also use the app or portal to access resources that help them use Emergenetics in their daily work to improve the way they deliver feedback, give recognition, run a meeting and more.
11. What do we do after the session?
There is a lot that you can do after the workshop to keep the lessons from the Meeting of the Minds alive. I wrote another blog post about your options. To share a few highlights, I recommend using the Emergenetics+ app before going into a meeting to get tips to improve communication with your colleagues. I also recommend working through the job aids from the app in team meetings to apply Emergenetics to resolve conflict, communicate across all Attributes and more. For more ideas, I encourage you to read my blog post here.
The Meeting of the Minds is a powerful experience for any organization seeking to strengthen communication, improve collaboration and build a positive workplace culture. If you have any other questions about hosting an MOTM, feel free to connect with us directly by filling out the form below!

Print This Post