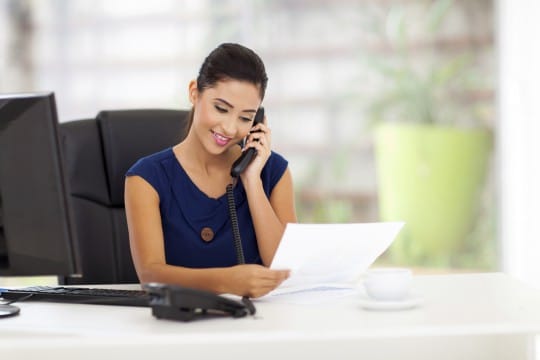 A Virtual Workforce is the New Reality of Work. It's that simple—and if you don't adopt, your organization will be left behind.
Melissa Mayer and Yahoo may be making the headlines for her in-office policies (and we can debate whether she's right or wrong), but the fact is, Yahoo is like a salmon swimming upstream on the virtual workforce and telecommuting debate.
These days, video-conferencing, intranets, and emails are able to keep teams connected and united without having to be in the physical location. Studies are showing more than ever that professionals favor alternative work practices.
According to a national study recently commissioned by WorldCom, the following statistics were found:
A Virtual Way of Life
More than 2/3 of American workers have engaged in virtual work
46% of American workers are involved in virtual work at least once a week
14% of the US workforce telecommutes every day
Managing Virtually
31% of American workers work in a virtual management structure
Evolving Policies – More Companies are Going Virtual
27% of people work for organizations with formal policies encouraging virtual work
48% of American workers work for organizations that allow virtual work practices, even if no formal policy exists
The Bottom Line – Virtual Work Boosts Productivity
91% of those surveyed say virtual work saves their company time and money
Virtual work, enabled by digital technology and the web, have allowed organizations to get more done in more spread-out locations and with a more diverse workforce. It allows companies, leaders, and teams to work more seamlessly and quickly. However, there are challenges.
The Challenge of Telecommuting and the Virtual Work Environment:
The biggest issues with distance are obvious—clarity can be lost, communication is more difficult and productivity is hard to measure.
Leading employees from afar can prove difficult for managers to feel connected and maintain a high emotional intelligence.
Employees may be more prone from hiding errors and problems.
Erroneous assumptions can be made when communicating via phone and email rather than in person.
Overcoming the Challenge – Building Trust Virtually
If you can't simply pop into a manager's office or walk down the hall to have a heart-to-heart with a coworker over a disagreement, it's tough to ensure small issues don't create big problems.
Fortunately, alleviating these issues begins with trust—and trust isn't confined to a building or a location. Trust is built on mutual respect, communication, understanding and performance. Trust is maintained by focusing on these things, even virtually.
Here are key factors to build trust in a virtual work environment:
Be Responsive: Responsiveness conveys connection and maintains focus.
Empower The Remote Worker: Telecommuting workers need to feel like they can do everything that someone in the office can do—give them the tools and flexibility to do it.
Provide Training: The virtual workforce needs training just as much as those in the office. With technology and e-learning, you can build skills easily on a virtual level.

Communicate, Communicate and Communicate Some More: Nothing will erode trust like a lack of communication.
Know Your Workforce: Not everyone builds trust the same ways. By knowing your workforce and what truly drives them,

you can build trust more effectively.
This quote from Harvard Management sums it up well; so go ahead and reap the advantages of virtual workers, but just do it right.
"Trust begins with you. You must be as responsive to your virtual team as your are virtual team as you are to colleagues down the hall."

Print This Post