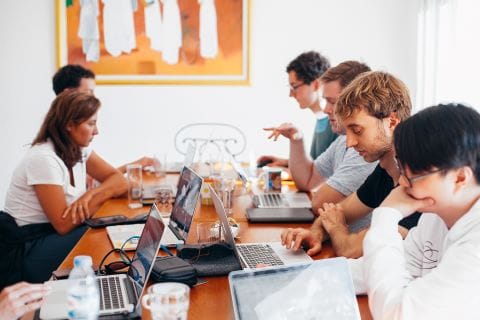 It's no secret that the skill sets needed by employees and leaders are rapidly changing.
What trends will we see in the new year?
We asked experts across our global offices how Learning and Development (L&D) teams are focusing their energies in 2020 to help employees and organizations prepare for the future.
Trend #1: Focus on Soft Skills
While trainings to improve communication, collaboration or conflict management are not new – in fact, Emergenetics has been supporting these efforts for years – we are seeing more companies increase their investments in and attention to these talents across the globe.
As the shelf life of technical abilities decreases with artificial intelligence, L&D teams are recognizing the need to help employees expand their skill set by focusing on soft talents, which have a much longer lifespan and are desperately needed in the changing face of business.
The Emergenetics® APAC team recently conducted a survey of local businesses, which underscored this trend. Both employees and C-suite executives identified communication as the most important skill for employees to succeed in the future, with critical thinking, collaboration and leadership rounding out their top four. Technical skills ranked at number five for both audiences.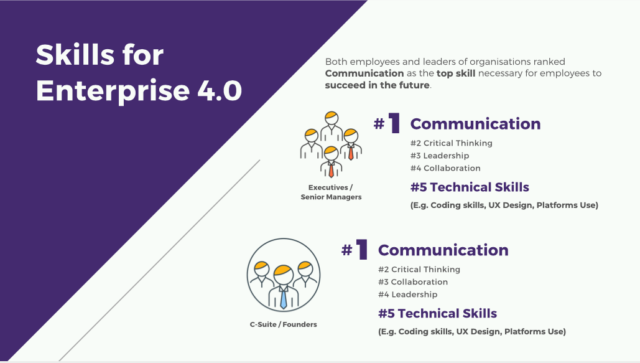 Trend #2: Upskilling and Reskilling the Existing Workforce
LinkedIn's 2019 Workplace Learning Report: European Edition identified that L&D teams significantly increased their efforts to identify skill gaps that exist in their organizations over the past year.
With this knowledge, companies can better focus their training programs in 2020 to meet the changing demands in the workplace. And, as a result of automation and changing job requirements, L&D teams are placing a higher priority on upskilling and reskilling their employees to prepare them for the future of work.
While this trend may be more pronounced in regions like the Americas where baby boomers are retiring at a later age as well as Europe with its aging population, companies across the globe are focusing on how they can engage existing employees and retain them by supporting their continued learning.
Trend #3: Supporting Team Effectiveness
In interviews with regional organizations, Emergenetics APAC has identified that L&D teams are increasingly seeking information about team development, collaboration and building trust.
These topics are only becoming more crucial as companies across the globe engage remote employees and offer telecommuting options. In fact, according to a study by International Workplace Group, 75 percent of global employees view flexible working as the new normal.
As L&D teams consider their 2020 programs, it will be important to identify learning and development programs like Emergenetics to help teams learn how to work together effectively from any location, particularly as they face the rapid change in the marketplace.
Trend #4: Taking a Holistic Approach to Employee Performance and Growth
In North America, our experts have noticed a shift in the way organizations are talking about employee growth.
In the past, coaching initiatives have often focused on creating new behaviors or habits to achieve performance targets. The approach has recently become more holistic in nature.
Coaching isn't just about helping employees achieve specific metrics. It has broadened to include developing new skills, habits or practices that make someone a better leader, a better colleague or a more fulfilled person at work.
We see it come to life as Human Resources and Learning & Development teams invest in employee development through initiatives like wellness programs and stress management trainings, in addition to supporting skill building and career growth.
Trend #5: Creating a Broader Suite of Learning & Development Delivery Methods
Beyond content, L&D is also shifting the way they deliver training to support the needs of their employees. They are investing more in online learning, in addition to face-to-face trainings, to support employees who want on-demand, self-directed professional development to grow their own skills and meet changing work demands.
Corporate trainers are beginning to recognize that they aren't the only ones who should drive training. We're seeing more interest in peer-to-peer learning and community-based learning, like online mentorship programs.
While L&D will continue to provide programming, they are also smartly augmenting their work by building online communities and supporting avenues to facilitate peer learning.
Interested in discovering more about how Emergenetics can support these Learning & Development trends and more? Connect with our team today by filling out the form below to discuss your 2020 plans.

Print This Post