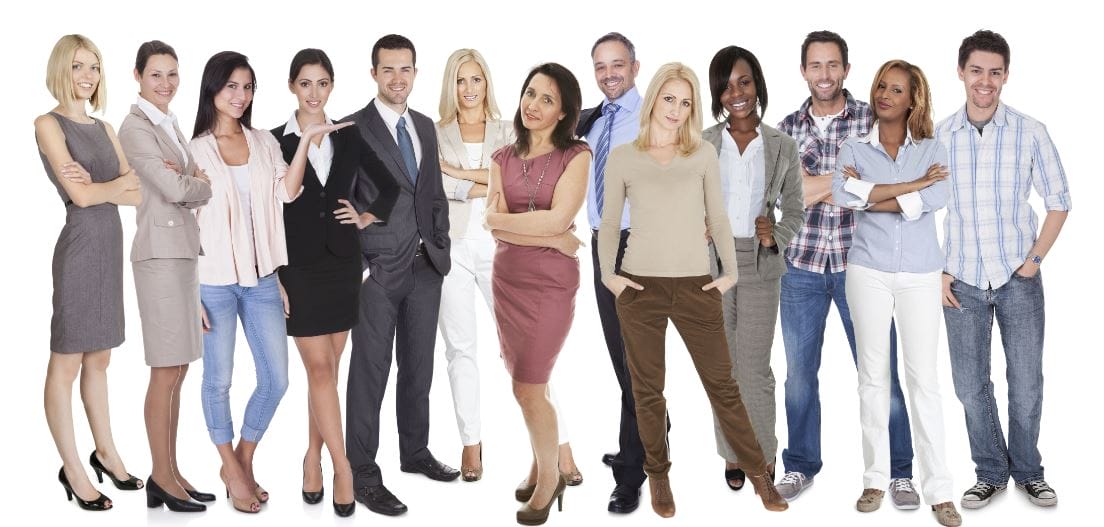 Work life balance is not for the faint hearted and requires constant juggling of priorities. Let's face it, working and being a parent requires energy, focus, and time. One responsibility pulls you away from the other. Ideally, one would need all the Thinking preferences and Behavior attributes to maximize the time and effort it takes to be a working parent. When a deadline creeps up at work, that date night you have been putting off with your spouse takes a back seat once again. When the kids have a big school performance, work hangs on the back burner while you rush off to watch your little ones trying to remember their lines knowing you'll face a million (and one) things at work the next day as a result. Regardless of how many hours are in a day, you always need just one more hour to get it all done.
In an attempt to simplify my overcomplicated life and tackle this dirty phrase known as work life balance head on, I began by breaking anything and everything down into three's. No, I do not have a structural thinking preference, but to create order out of chaos, simple and manageable is what was needed to maintain a healthy personal and professional life. Here are the top three action items you might consider should you take work life balance on too!
We can connect with anyone anytime we want. – One of my biggest struggles as a working parent is the thought that I am not connecting enough with those around me. Whether it is my children or my manager, my spouse, or my colleagues, there is just not enough of me to go around. Jody Moore, a life coach of Bold New Mom, suggested I could connect with anyone, even if the other person doesn't participate. This statement was life changing. Emergenetics shows us how we prefer to connect. Just because you prefer to connect one way, does not mean you shouldn't sometimes connect in another way. For example, think about what you admire about that person, notice how they interact, and observe the things they do that you can appreciate. Sometimes you might have a conversation with them about it, but remember, connection is about how YOU feel so ultimately, you can connect whenever you want with those around you. In doing this, I felt connected to those that I care most about without always being with them. Check out Connection is a Thought: What a Relief! by Jody Moore to learn more about connecting with others.
Remember to use what you already know – Emergenetics Profiles provide information you can use to achieve work life balance. Just as knowing my co-workers' Profiles has helped me to efficiently interact with them, my family having Profiles has been very powerful as well. Knowing my children's Profiles allows me to know how they prefer to be parented, and prevents unnecessary frustration because I know it's not personal, it's a preference! I now parent each of them based on their Profiles. For example, my twin daughters who are identical have different Profiles. Thus, I will not get the desired behaviors I want when I parent them the same way. Although I admit, that is exactly what I used to do! I continued to go about parenting them the same way and expected a different result. Isn't this what Einstein called Insanity?


Emergenetics freed me from this madness, and made my interactions with my family more timely, impactful and relevant. When I interact with my daughter who falls in the First-Thirds for all three behaviors, I give her time to process information, I stick to the original plan, and I know that she probably will not voice what she thinks about a particular idea or task. My other daughter, wears her heart on her sleeve with a Social Thinking Preference, and talks/thinks herself right out of everything. Her Emergenetics Profile shows she is a tri-modal and a Third-Third flexible. Thus, she is my go to girl if I need someone to get on board quickly!

In my observations, parenting seems to be something we do, and not something we are mindful of doing. My automatic parenting has transformed into mindful parenting. Emergenetics allowed me to achieve work life balance by showing me how to approach each of my children. I now see them through their lenses, and not just my own. Making Emergenetics a part of my world at work and at home has significantly reduced the amount of time it takes when preparing for my Emergenetics sessions. Now when I am home, I am really at home. If your family members and/or colleagues do not have Profiles consider reading Emergenetics, Chapter 8, "Is this the Party to Whom I am Speaking?"
Consciously have a focus – Work life balance is about knowing where to focus when. You can't be in two places at once so consider a family focus and a work focus so you know how to define a productive day. At home, my family has a family focus wall complete with each of our Profiles and a whiteboard where we can connect and live Emergenetics whenever we want. This is where I write our family focus in the form of a quote or message. My message centers on behavioral attributes or thinking preferences. These messages get the kids thinking about how they are thinking, and how they show up. My family falls all over the spectrum in terms of Expressiveness. When I wrote, "Compliment someone. Be aware of what others' qualities are and tell them," an interesting dialogue started about how they complimented others. I also participate in the quotes of the week and it has served as a great accountability tool to: "practice what I preach". Our conversations around the dinner table are now focused on something meaningful and not about the latest Justin Bieber stunt!

At work my focus is on tasks. My day was productive if I completed the focus tasks I set for myself. This allows me to know what made me productive each day, and results in my ability to compartmentalize home and work life.
Life goes so fast when we run on auto-pilot. We miss out on meaningful connections. We don't remember to use what we already know. We focus on the wrong things. Work life balance seems like an oxymoron. How do we find balance when we are juggling too much? Living Emergenetics has allowed me the freedom to feel successful, both personally and professionally, even on days that are less than perfect. I tell myself it may not have been a perfect day, but it was a meaningful one. Tomorrow will be even better!
---
About the Author
Michelle Elrod
Emergenetics Associate
Senior Learning Facilitator- Apollo Group Inc.
Connect on LinkedIn
Michelle has worked for Apollo Education Group/University of Phoenix for 9 years. She began as an Enrollment Advisor with the University of Phoenix and has spent the last 7 years working in the learning department: Apollo Learning and Organization Development. In this department she has had different responsibilities from coaching, leadership development, and facilitating. Michelle offers Emergenetics Meeting of the Minds Seminars to different audiences within Apollo Education Group. She is married and has 5 children ranging in ages from 14 to 3. Ethan 14, the twins, Aubrey and Brooklyn 11, Logan 5, and Bronson 3. When not at work, Michelle is active with her children's activities including football, soccer, basketball, and baseball.

Print This Post