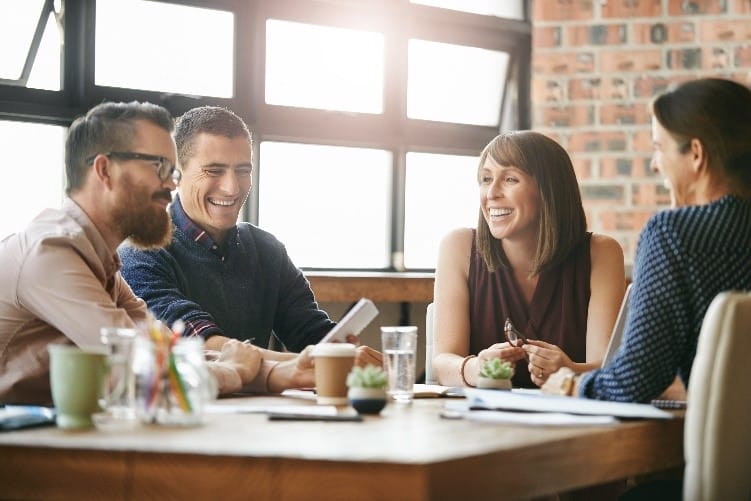 While hiring managers and talent acquisition teams share a common goal – to hire the best people for their organization – they may not always see eye to eye.
According to iCIMS and the Hire Expectations Institute, 80 percent of recruiters believe they have a "high" or "very high" understanding of the jobs for which they recruit, and 61 percent of hiring managers believe recruiters have at best a "low" or "moderate" understanding.
Hiring managers want to hire quickly so their teams can deliver results; however, they are often unaware of the process to fill an open position. Recruiters, in turn, are often evaluated by the length of time it takes to fill a position even when they have little control over how quickly hiring managers respond to requests.
These mismatched expectations can make hiring managers and recruiters feel like they are playing on different teams, which does more than make the hiring process unpleasant. It creates challenges for the company's entire talent acquisition strategy.
Research suggests that a strong relationship between recruiters and hiring managers is the most notable predictor of talent acquisition performance. This relationship is four times more influential than any other performance driver.
While hiring manager-recruiter tensions may be common, creating a mutual understanding is an important part of team and organizational success.
As a hiring manager, consider these steps to build better working relationships with recruiters and get better candidates:
1. Explain job requirements up front
Before posting a job description, talk to recruiters about the requirements, skills and motivations a new hire needs to be successful. Focus on more than technical requirements or "good communication skills." Explain the day-to-day environment to give recruiters a clear picture of the open position.
Doing so up front will increase the likelihood that recruiters identify stronger candidates, and you can save yourself from reviewing irrelevant resumes or conducting interviews with people who are likely not a good fit for the role.
Ask your HR team about completing a Job Analysis for your open position, as we do with our hiring tool, the Emergenetics Selection Program (ESP). A Job Analysis gives you an opportunity to explain the aptitudes and motivations your new hire needs so recruiters walk away with a clear understanding of the attributes successful candidates possess.
2. Establish a common language
Every department has its own terminology that recruiters may not understand. Ask recruiters if the terms and requirements you outline make sense and if they feel properly equipped to find candidates with the desired qualifications. A hiring assessment can also help you and your recruiters gain clarity around the skills a new hire needs and then measure candidates for job fit.
3. Look beyond old job descriptions
When a position opens up, many companies recycle job descriptions that no longer reflect the current role. Describe what is unique to your position, team and company so recruiters post a distinctive job description that attracts the right candidates.
4. Learn about the hiring process
Challenges often arise simply from a lack of understanding. Ask recruiters about the process and timeline for posting jobs, reviewing resumes and scheduling interviews as well as what they need from you. Clarity on the process will help you support the hiring effort and form a realistic expectation on when a position is likely to be filled.
As a recruiter, use these steps to build better relationships with hiring managers and strengthen talent acquisition performance:
1. Start with a Job Analysis
A thorough conversation on expectations and needs allows you to serve as a counselor to hiring managers and specify details that can be used to evaluate resumes as well as conduct phone screenings and interviews. It also gives you a chance to ask clarifying questions about the terminology the hiring manager is using. Reducing ambiguity will help you screen candidates for relevant experiences and skills.
When recruiters use ESP, they start with a Job Analysis. Through the Job Analysis, they are able to better define the requirements for open jobs and identify the motivations and aptitudes needed for the specific role. This understanding ensures you are speaking the same language as your hiring managers and can identify candidates who best fit these requirements.
2. Communicate throughout the process
No matter how well defined your process is, changes will arise. Talk to your hiring managers throughout the process, share timelines and any unforeseen activities that cause things to shift. Be clear about what they can do to keep the process moving forward and what will delay it. When the timelines do change, be transparent about what happened and why so hiring managers are up-to-speed.
3. Build a talent pool
42 percent of hiring managers wish recruiters had a pool of talent, so they did not have to start from scratch with every open position. Hiring assessments can help build a talent pool because once an applicant has taken the assessment their results remain in your database, allowing you to compare any candidate to any open position.
No matter what side of the table you may see yourself on now – a hiring manager or a recruiter –remember that you are on the same team, working towards the same goal.
As demonstrated by one of our clients in the Financial Services industry, using ESP can open communication between hiring managers and HR to generate unifying discussions. Recently, to streamline the hiring process for bank tellers, the company's HR specialist met with a team of managers to define expectations for the role.
They quickly discovered that every manager had a different opinion about the responsibilities and requirements for the same job, which had caused confusion in recruiting in the past. Using ESP, the HR specialist and hiring managers worked together to clarify the requirements for the role and built a common language to help them define what an ideal candidate would look like. The process enabled all parties to align expectations and create a successful partnership.
Now, recruiters use ESP to identify good candidates for the role, share them with hiring managers and, once hired, support the onboarding process for the new hires.
When your organization establishes a common language and improves working relationships between hiring managers and recruiters, this leads to better candidates, better hires and greater success for your company – not to mention the fact that it makes the process much more unified!
Use the Emergenetics Selection Program to help recruiters and hiring managers get on the same team!

Print This Post