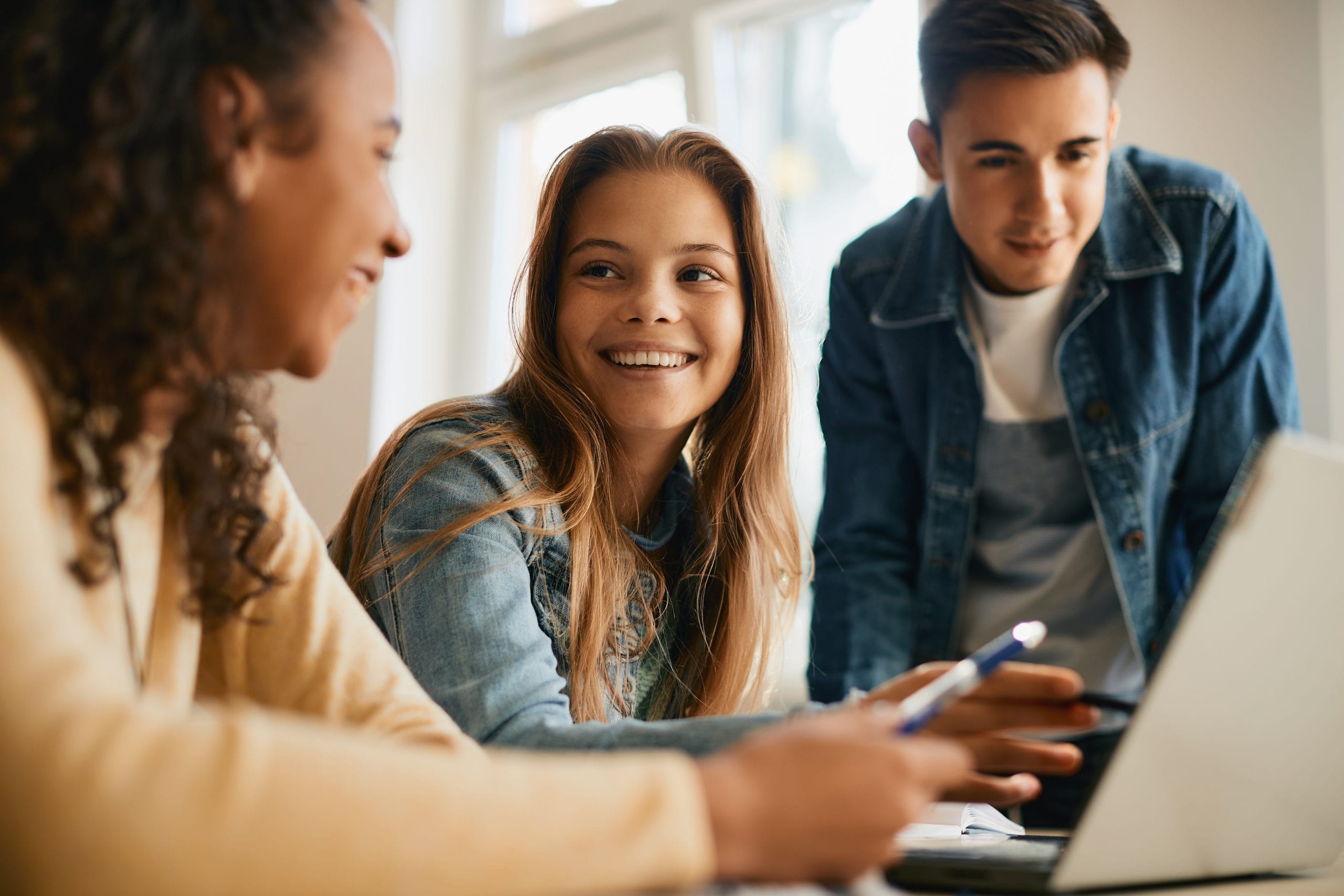 When was the last time you paused to put yourself in someone else's shoes? I encourage you to think back to that moment. What did you take away from the experience?
Maybe you were able to have a greater sense of appreciation for that person? Their situation? Or, the surrounding circumstances? It might have made you consider a new perspective that hadn't occurred to you before. Perhaps it even unlocked new ideas for you.
Social awareness, or the ability to understand and empathize with others, including those people who may have different experiences, backgrounds or mindsets, is truly a gift. It's one of the five core components of social emotional learning (SEL), and it serves as a building block for success inside and outside of the classroom.
Helping youth develop this capacity contributes to positive lifelong impacts including:
Enriched Educational Outcomes
Strengthened Relationships
Improved Job Success
Enhanced Problem Solving
Optimized Conflict Management
Increased Inclusivity
#1 – Enriched Educational Outcomes
A comprehensive SEL curriculum, which includes a focus on social awareness, has been shown to increase student engagement and improve academic performance by 11%. Studies have even revealed that developing social skills support success not only while students are participating in the curriculum. The lessons also contribute to long-term academic achievement. Social awareness and empathy specifically empower kids to more effectively engage and cooperate with their peers and teachers in their learning tasks and projects.
#2 – Strengthened Relationships
Social awareness is a central part of emotional intelligence (EQ). It allows kids (and anyone really!) to be more attuned to others' needs, to show concern for different points of view and experiences as well as to appreciate alternative approaches. This heightened level of understanding is vital to forming better relationships whether that's between friends, with family, in the school or within local communities. Positive social connections also promote better mental health, lower anxiety and higher self-esteem.
#3 – Improved Job Success
As educators prepare students for life beyond the classroom, social awareness and related capabilities like empathy will make a difference. Employment opportunities are increasing rapidly in positions where social skills are vital. In addition, emotional intelligence has also been shown to be the strongest predictor of performance, accounting for 58% of job success. By focusing on helping kids build up their EQ, teachers can empower them with life skills that will support them in creating thriving futures.
#4 – Enhanced Problem Solving
At Emergenetics, we often talk about the impact of cognitive diversity on innovation. Bringing together diverse ways of thinking and behaving results in faster and more effective problem solving. For students, this can lead to better group projects or new ideas when approaching a task. As they become adults, it's much the same, contributing to stronger collaboration and more effective solutions in the workplace. Before anyone can benefit from cognitive diversity, they need to first recognize and appreciate different perspectives, and that starts with social awareness.
#5 – Optimized Conflict Management
To navigate conflict in a positive way, it's important to be able to recognize and empathize with alternative viewpoints. Otherwise, disagreements can get out of hand. Building people skills makes it easier to acknowledge the value of multiple approaches and insights. When others feel respected and heard, it creates a foundation of understanding that allows everyone to productively find a way forward. These capabilities will support kids no matter what they are doing in school, sports, their first jobs or any other aspect of their lives.
#6 – Increased Inclusivity
Gen Z is the most diverse population so far in our history. With different norms, cultures and experiences, it's essential that kids learn to show respect for one another. Developing social awareness allows students to expand their cultural competence, which will boost their chances of effectively collaborating and navigating global environments. They will also be better equipped to create welcoming spaces where each person is valued.
Students need social awareness to thrive today and in the future, and educators are not the only adults to recognize this need. It's reported that 7 out of 10 parents are worried about their children's social skills, especially as they navigate the post-pandemic world.
There are so many avenues to encourage a child's growth and development including activities in the classroom, after- or before-school programs, youth leadership initiatives and sports, where adults can empower kids with stronger people skills.
For anyone who is teaching, coaching or leading kids and wants to help them increase their social awareness (as well as broader SEL capabilities), I invite you to take the first step by exploring the Emergenetics Youth Facilitator Certification as well as our programming for kids. These offerings can provide you with foundational tools to boost self-awareness and appreciation for differences.
Learn more about how our youth programming can support your needs. Fill out the form below to speak with one of our team members today!

Print This Post